Welcome to the website of the Church of England in
Stainton, Thornton, Maltby and Hemlington; in Hilton; and in Brookfield.
You can find out about our Safeguarding at these links: Stainton, Hilton and Brookfield
---*---
What's New? - Updated on 25th November 2021
Details of the Advent and Christmas services and events in our three parishes have been added to the website and can be found by clicking on the "Advent and Christmas 2021" tab or by clicking here.
---*---
The Stainton Church "Coffee and Kids" drop-in for pre-school children and their (grand)parents and carers restarted on 3rd November 2021 - for details click here.
---*---
Services in our Churches this week
On Sunday 21st November 2021 there will services at our three Churches as follows:

at 9.30am at Brookfield Church - Holy Communion, led by our Vicar;
at 9.30am at Hilton Church - Morning Praise led by Joan Mason, Lay Reader at Stainton; and
at 11.00am at Stainton Church Holy Communion, led by our Vicar.

On Wednesday 24th November 2021 at 10.00am there will be a Service of Ante-Communion at Brookfield, led by Joan Mason, Lay Reader at Stainton Church.
Please click here to see the updated calendar.
--- * ---
Public Worship in our Churches
Communal Worship in our Churches continues. Our Vicar Claire Todd will lead the normal pattern of weekly services as follows:
From Sunday 6th June 2021 there will be one joint Church Family service of Holy Communion at 10.30am which will take place at each Church in turn. Here are details of the normal service pattern at the three Churches.
Sunday in month

From June 2021

Stainton

Hilton

Brookfield (*)

First

10.30am Joint Plurality Holy Communion

June 2021:Stainton ; July Brookfield; August Hilton;

September: Brookfield; October: Stainton ; November: Hilton

December: Brookfield; January 2022: Stainton ; February: Hilton etc

Second

11.00am HC

8.00am HC

9.30am HC

Third

11.00am HC

9.30am Morning Praise (Lay led)

9.30am HC

Fourth

11.00am HC

8.00am HC

9.30am HC

Fifth

11.00am HC

(May, Aug, Oct)

6.00pm Evensong

(May, Aug, Oct)

9.30am HC

(May, Aug, Oct)
(*) These services will be live-streamed on the Brookfield Facebook page; You can find the St Margaret of Scotland, Brookfield Facebook page at this link.
Please click here to see the updated calendar.
--- * ---
Clergy Support
If you need support from a Priest please contact our Vicar Revd Claire Todd
on this telephone number: 01642 - 975984
Claire's day off is on Friday;
if you ring her then you can leave a message on her answerphone and she will return your call
--- * ---
Please click here to see our Covid19 update.
--- * ---
Click here for our page about the Stainton weekly e-News and other resources for "worship at home" during the Coronavirus outbreak; and click here if you would like to sign-up to receive by e-mail the weekly e-News.
--- * ---
This information is correct as of 10/9/2021.
The Diocese of York has issued guidance for Churches about Coronavirus Covid-19 which can be found here; the Church of England has also issued guidance which can be found here.
--- * ---
---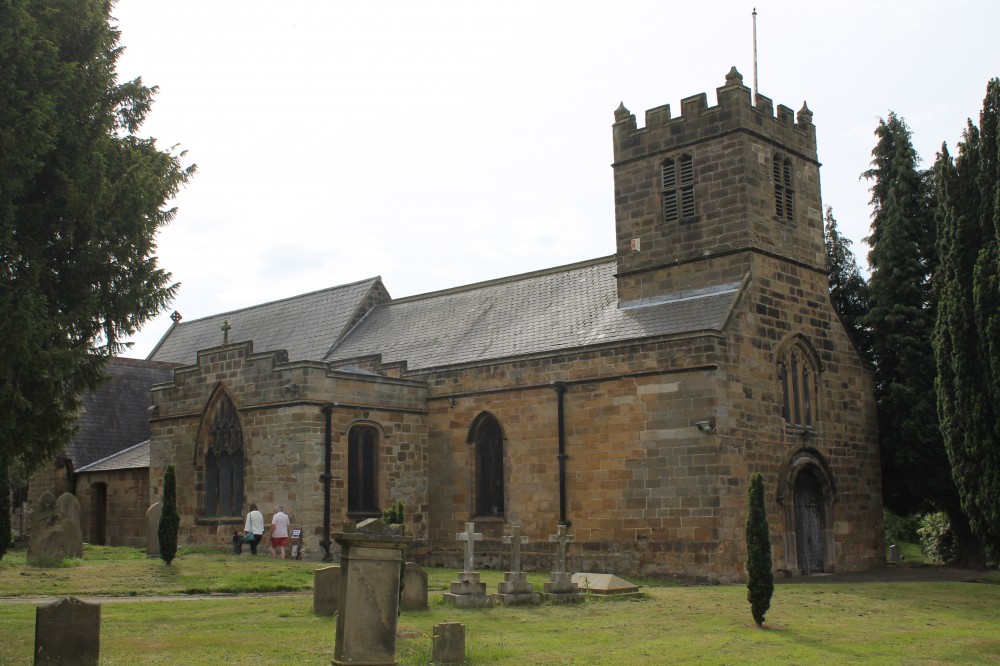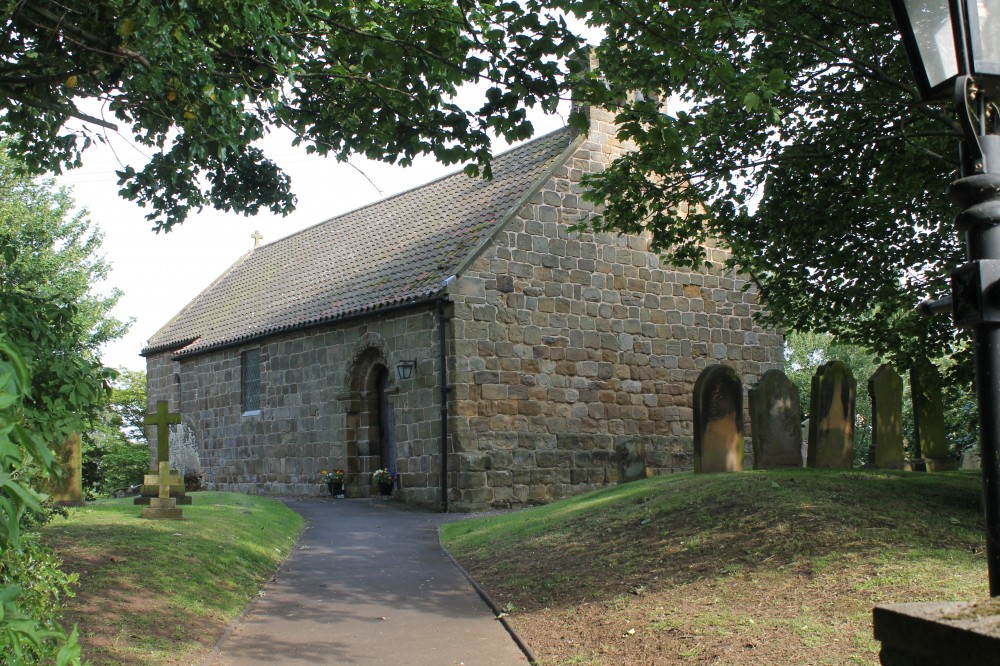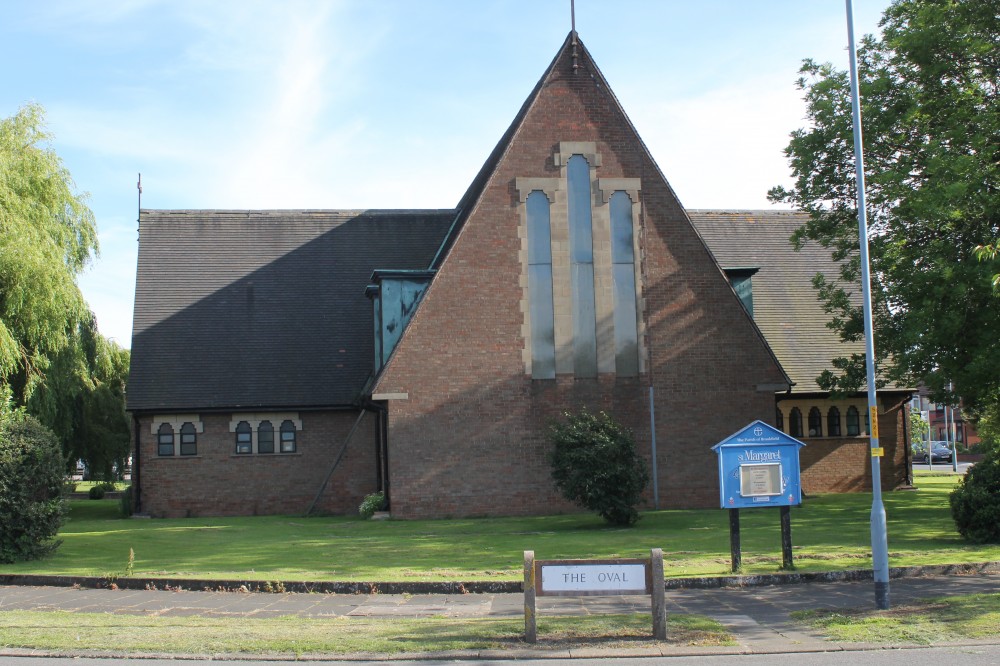 Stainton Church Hilton Church Brookfield Church
St Peter's Church, Hilton, St Peter & St Paul's Church, Stainton, and St Margaret's Church, Brookfield, are all dedicated:
to being a visible Christian presence within the communities they serve,

to

holding those communities before God in prayer,

making real and valued contributions to addressing issues,

offering pastoral care, and support,

and

providing places and patterns of worship to help people from all walks of life to draw closer to God and worship Him.
The Stainton and Hilton Churches have a rich and long heritage of service:
St Peter's

dating back to the 12th Century in the present building;

St Peter and St

Paul's

having a foundation which probably

dates back to the 7th Century.
Brookfield Church was originally a "daughter church" within Stainton Parish:
St Margaret's became a Parish in its own right in 1988.
In the 21st Century all three buildings and worshipping communities offer beautiful venues for weddings and Baptisms and we hope to welcome families to celebrate these special events with us.
We hope that you can find the information you are looking for about our Churches, but if not, please do contact us
Email: BSHPlurality@hotmail.com
Vicar: Revd Claire Todd